Posted by PSI Seminars - 12/10/17 at 04:12:19 pm
Conceive – Believe – Achieve
PSI Podcast Live Training with
PSI Seminars Co-Founder Jane C. Willhite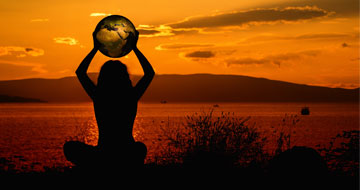 "Whatever the mind can conceive and believe, the mind can achieve."
~ Napoleon Hill ~
These words put so simply by Napoleon Hill remind us of the universal power flowing through us all. This power is within you now, as it always has been, so how are you utilizing it?
It begins with believing in yourself and the strength of your belief determines what you will achieve.
So… If you become what you think AND believe about yourself, then why doesn't every passing thought manifest in front of your eyes?
Thoughts by themselves are not enough… the great leaders and achievers of the world know they must take action.
Get clear on the action steps to make your dreams and goals a reality on this episode of the PSI Podcast Live Training!
Join JC for this incredible opportunity! And be sure to ask your questions in advance at www.psilive.com
Posted by PSI Seminars - 07/03/17 at 04:07:42 pm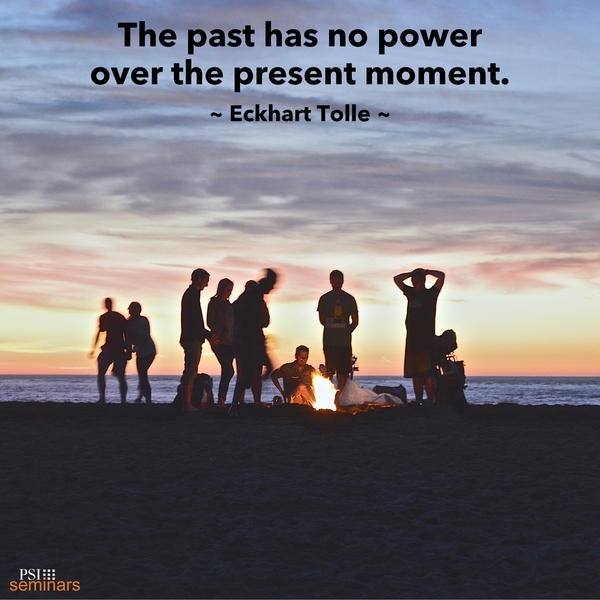 "The past has no power over the present moment."
~ Eckhart Tolle ~
People have baggage. There isn't a single human being who hasn't experienced hurt in their past. Bottom line, we all have experiences… positive, negative, and neutral.
Moment by moment, you have the choice of whether to allow your experiences to dictate your present, or to be active in creating the life you want to live.
While it can be beneficial to acknowledge your history, let it not loom over you any longer than you decide for it to.
And while we're on the subject… your past isn't all bad is it? So why is the pain from the past so much more present in our minds moving forward?
It's equally important to acknowledge life's wins and all of those feel-good moments you cherish in your memory.
So how can you prevent your yesterdays from determining your today, and then ultimately shaping your future?
One way you can take control back is to have active self-talk or a mantra you can say to yourself when you begin to recognize your baggage making a comeback…
Eckhart Tolle said "The past has no power over the present moment."
Mother Teresa said "Yesterday is gone. Tomorrow has not yet come. We have only today. Let us begin."
Tom Willhite said "To live life to the fullest, live each day in total harmony and integrity."
Living in the present moment does not diminish your past, it allows you to maintain power in your own life… after all, it belongs to you and no one and nothing else.
Create a mantra for yourself. Make today the best day possible, so tomorrow can be too.
Start your day off with encouraging quotes like this one delivered to your inbox every day! Subscribe to the PSI Seminars Thought For The Day here.
Posted by PSI Seminars - 05/06/17 at 07:05:36 pm
"Against all odds, a seed rises from darkness and beautifies the universe."
~ Matshona Dhilwayo
Do you ever feel like you're fighting through life alone?
Like even the tiniest seed, you were born with the potential to achieve greatness. Don't forget that even the tallest tree began as a small seed.
The seed doesn't simply sprout once it makes contact with the earth; it must first bury into the darkness beneath the soil before it can fight it's way through to the surface and meet the life giving light of the sun.
Just like the seed, every person on earth faces challenges… loneliness, darkness, loss, despair, heartbreak, and so much more. Pain is real and valid and equally as important is what you choose to do, and rise from the setbacks.
There's no doubt about it – life is hard and success takes work. That being said, you're a successful person, bound for bigger and greater successes in the future!
By the mere fact you're reading this post, you're displaying a desire to better yourself. You have within you the power to achieve any goal you can imagine.
It's time to move forward once again. What would happen if you stopped and evaluated your life based on results? No judgement, just facts. You are doing the best you can right now. This is true, because your results are what they are.
What do you want to do next?
It's time to take the guilt and shame out of your thought process. You are not alone in this world and you have everything within you right now to achieve greatness.
Whether you're a successful CEO of a Fortune 500 company, or if you're still figuring out what you want to do… know you can – you are powerful beyond measure.
Now's your time to use the innate gifts within you, combined with your lifetime of knowledge, and make your next dream come true!
Start your day off with encouraging quotes like this one delivered to your inbox every day! Subscribe to the PSI Seminars Thought For The Day here.
© Copyright 2021 PSI Seminars - Site by JLOOP
Entries and comments feeds. Valid XHTML and CSS.