Posted by PSI Seminars - 03/31/18 at 12:03:35 pm
From Struggle to Serenity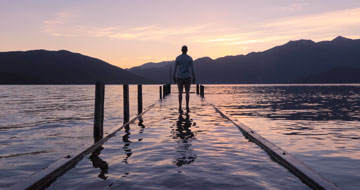 PSI Podcast Live Training with
PSI Seminars Facilitator Kathy Quinlan-Perez
When the going gets tough, the tough gets uncovered! When faced with life's challenges, what if you could see the gifts instead of focusing on the pain?
At PSI, we use the term "suffering is optional" in our Pacesetters Leadership Dynamics program. What this means is while challenge, or hardship might be inevitable, the suffering which accompanies it is not required… it's a choice. The choice lies in how you look at adversity.
On a recent episode of the PSI Podcast, facilitator Kathy Quinlan-Perez talked about discovering the hidden treasures in adversity, so you can go From Struggle to Serenity!
Something you might often hear Kathy say is "you were put on this planet to live an extraordinary life, and the only thing stopping you from living an extraordinary life is your thought process."
The way you think about the struggles in your life have a direct impact on how you recover from them… you can get stuck, or you can grow and become stronger as a result of your experience!
Everything in life is a gift, if you choose for it to be so. Get on the path of least resistance… Go From Struggle to Serenity and listen to this exciting episode of the PSI Podcast at www.psiseminarspodcast.com
© Copyright 2021 PSI Seminars - Site by JLOOP
Entries and comments feeds. Valid XHTML and CSS.