Posted by PSI Seminars - 02/07/18 at 09:02:37 am
Getting Out of Your Own Way
PSI Podcast Live Training with
PSI Seminars Area Director Gary Perez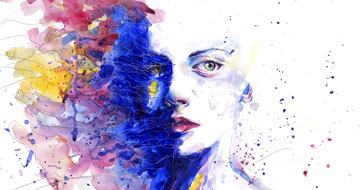 "Because of self-doubt, fear of failure, or laziness, most people usually bite off way less than they can chew."
~ Mokokoma Mokhonoana ~
Have you ever felt like you've run into a barrier when working towards achieving your next big goal?
When you have big dreams there will be big obstacles, and sometimes our own thinking is what gets in the way.
Your beliefs about yourself, other people, and the world can either support you or sabotage you on your path to success.
So when you think about what's stopping you from achieving your dreams… maybe it's not "what" is stopping you, rather "who" is stopping you… and you might be the only thing standing in your way.
What if you could get real about what's been holding you back?
It's time to get out of your own way and live a life without limits!
On this month's PSI Podcast Live Training, you'll learn from one of the greatest achievers in the industry, PSI Area Director Gary Perez!
On your path to success, there will be many obstacles. Don't let yourself be one of them.
It's not necessarily easy, yet the concept is simple! Get out of your own way.
Join Gary for this incredible opportunity on Tuesday, February 13th at 6pm (pacific)! And be sure to ask your questions in advance at www.psilive.com for a chance to have them answered on the podcast!
Posted by PSI Seminars - 11/03/17 at 11:11:50 am
Be the Calm in The Storm
Uncover Your Significance
With PSI facilitator Kathy Quinlan-Perez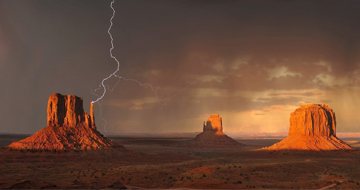 "You can't calm the storm, so stop trying. What you can do is CALM YOURSELF. The storm will pass." ~ Timber Hawkeye
There's no denying, sometimes life has a way of appearing like a whirlwind all around us. So what can you do?
Remember… all storms will eventually pass. Stay grounded and focus on outcomes. What is the state you want your life to be in when the skies clear again?
Check in and take time to acknowledge what's going right. Being in gratitude can go a long way to allowing you to be present in the moment.
Own your power. While you won't always have control of the world outside of you, you absolutely have control over your feelings, beliefs, and actions.
Uncover your significance and rise above the storm. Life is full of possibilities and it's time to bring your gifts to the world!
Join Kathy for this incredible opportunity! And be sure to ask your questions in advance at www.psilive.com
Posted by PSI Seminars - 05/06/17 at 07:05:36 pm
"Against all odds, a seed rises from darkness and beautifies the universe."
~ Matshona Dhilwayo
Do you ever feel like you're fighting through life alone?
Like even the tiniest seed, you were born with the potential to achieve greatness. Don't forget that even the tallest tree began as a small seed.
The seed doesn't simply sprout once it makes contact with the earth; it must first bury into the darkness beneath the soil before it can fight it's way through to the surface and meet the life giving light of the sun.
Just like the seed, every person on earth faces challenges… loneliness, darkness, loss, despair, heartbreak, and so much more. Pain is real and valid and equally as important is what you choose to do, and rise from the setbacks.
There's no doubt about it – life is hard and success takes work. That being said, you're a successful person, bound for bigger and greater successes in the future!
By the mere fact you're reading this post, you're displaying a desire to better yourself. You have within you the power to achieve any goal you can imagine.
It's time to move forward once again. What would happen if you stopped and evaluated your life based on results? No judgement, just facts. You are doing the best you can right now. This is true, because your results are what they are.
What do you want to do next?
It's time to take the guilt and shame out of your thought process. You are not alone in this world and you have everything within you right now to achieve greatness.
Whether you're a successful CEO of a Fortune 500 company, or if you're still figuring out what you want to do… know you can – you are powerful beyond measure.
Now's your time to use the innate gifts within you, combined with your lifetime of knowledge, and make your next dream come true!
Start your day off with encouraging quotes like this one delivered to your inbox every day! Subscribe to the PSI Seminars Thought For The Day here.
© Copyright 2018 PSI Seminars - Site by JLOOP
Entries and comments feeds. Valid XHTML and CSS.