Posted by PSI Seminars - 09/03/17 at 07:09:16 pm
If you've been to the Basic, you're probably familiar with the idea of evaluating the areas of your life on a scale of 1 to 10.
In the Basic, you're introduced to a concept known as "The Peace of Mind Square". Like all squares, this one has 4 sides… Mental, Physical, Emotional, and Spiritual.
Your square represents peace of mind… or the balance in your life. If all four areas have an equal score, the shape will be a square…
So, what happens when you get to the point where you rate all four sides of the square as a 10? You get to expand your square and work towards your NEXT 10.
PSI Seminars co-founder Tom Willhite said, "…when you get to be a 10, you become a 1… because guess what? The scale isn't 1 to 10… it's 1 to 100. And when you get to be 100, guess what? The scale is 1 to 1,000."
Life is a never-ending journey. There are no limits to the level of your success except for those which you place on yourself…
On this very exciting episode of the PSI Podcast Live Training, we'll be coming to you live from NEXT 10, PSI's biggest transformational event of 2017!
If you want to get a special peak into this dynamic week of growth, you don't want to miss this opportunity to learn the secrets to expanding your square exponentially!
Our amazing team of facilitators are so excited to share this once in a lifetime experience with you! And be sure to ask your questions in advance at www.psilive.com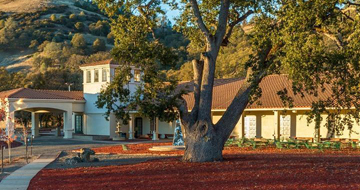 Posted by PSI Seminars - 04/28/17 at 02:04:41 pm
"Resentment is like drinking poison and then hoping it will kill your enemies."
~ Jack Canfield ~
There's a negative process of thinking and acting that can be the downfall of even the best relationships.
The process we're talking about occurs in 3 stages, and we call it The Three R's.
First stage: RESENTMENT.
Resentment can occur so fast you may not even realize it… Someone breaks their word to you, another driver cuts you off on the freeway, or anytime a situation isn't the way you think it should be.
Second stage: RESISTANCE.
Resistance is happening when you begin cutting off communication… or to put it another way, it's when you start to put up your walls.
Resistance can be even more subtle too. It may be when you hold back, or when you don't give your all to a situation.
Have you ever heard the phrase "what you resist persists"? Think about it. When has digging your heels in gotten you the results you were after?
Third stage: REVENGE.
Take a moment and bring to mind a time in your life where you took revenge. What happened to bring you to this stage of the process? Did taking revenge on someone else bring you peace? Afterwards, did you feel better or did you end up causing harm?
When you take revenge on someone else, The Three R's will usually then begin in the other person! It's a cycle with no end… until YOU CHOOSE to end it.
Consider yourself challenged.
The next time you find yourself feeling resentment, take a moment… Do something to interrupt the process. Take a breath. Understanding the Three R's, you now have an opportunity to DO SOMETHING DIFFERENT.
Put this into practice starting now and you could start to see positive results in your life.
Perhaps you've heard a saying like: "What you put out, you get back" or "what goes around comes around"… what these don't say is that it doesn't necessarily come back from the same source…
Sometimes we hold the most resentment against ourselves… so what's the solution?
The process of The Three R's often hurts you more than the person you're feeling resentment towards… the answer is forgiveness. Forgiveness for them, AND for you.
Click here to get the PSI Seminars Thought For The Day delivered to your inbox every day!
Posted by PSI Seminars - 07/13/16 at 01:07:33 pm
Personal Integrity
Personal integrity is the quality of being honest with yourself and others, and living in a manner which is consistent with your values, purpose and goals. The first step to living with integrity is self-awareness. The better you understand yourself, the easier it is to make choices that are congruent with your beliefs.
Know yourself. Have a vision for your life that guides your thoughts and actions.
Speak your truth. Be honest with yourself and others.
Keep your word. Build healthy, supportive relationships based on mutual trust and respect.
It is your inner thoughts, attitudes and beliefs that determine who you are. Listen to this podcast episode and discover how true integrity comes from within.
Do you have questions about the material on the call? Would you like to talk with fellow grads, staffers and instructors about how to apply the concepts in your life? Then we'd love to have you join us on Facebook and continue the conversation. Facebook.com/PSISeminars
Rediscover and Reconnect with the Tools to Create Better Relationships, Greater Abundance and More Balance in Your Life!
© Copyright 2018 PSI Seminars - Site by JLOOP
Entries and comments feeds. Valid XHTML and CSS.