Posted by PSI Seminars - 12/13/18 at 01:12:24 pm
The PSI Seminars
45th Anniversary Celebration
45 Years of achievement, growth, abundance, and liberty – Here's to many, many more!
October marked a gigantic milestone for PSI as we celebrated the 45th Anniversary since Tom and Jane Willhite created PSI World Seminars from their kitchen table… oh how far we've come!
For seven days at High Valley Ranch, over 500 Leadership Seminar graduates and PSI employees gathered to celebrate this momentous anniversary and all of the achievements made by the hundreds of thousands of incredible PSI grads over the last four decades!
The 45th Anniversary Seminar presented PSI with an opportunity to introduce students to some of the most challenging – and rewarding – work ever presented by PSI Seminars and WOW! When PSI grads show up, they really show up! It was an honor to bear witness to astounding growth and discoveries throughout the week, culminating in a gorgeous Gala themed in beautiful hues of blue for this sapphire anniversary!
A week which began as many grads' first peak at the recently fire scorched ranch, turned into an opportunity for hundreds of leaders to give of themselves… in mere hours, the outdoor events at High Valley Ranch were transformed from a once smoldering heap of wood and wire, to safe and usable ropes events for incoming PSI-7 teams and so many others. It is so impressive to watch a group of highly committed men and women work together in synergy towards a goal with such far-reaching implications!
The 45th Anniversary was a heck of a lot of fun too! Countless laughs were shared in the week's team scavenger hunt (congrats to team "Winner Winner Lobster Dinner"!) as well as a ton of memorable dance moves!
Speaking of milestones… we even set a new Guinness World Record for the world's Longest Trust Fall Relay, with over three hundred PSI grads successfully participating! (Did you get your certificate yet?)
Even Bob Proctor and Kelly Poulos joined the celebration via video, and we are so excited to spend time with them both in person at The Secrets to Peak Performance with everyone who already took the next step in their growth by enrolling for 2019's Next-10 Level-Up!
We couldn't imagine concluding this amazing week in any other way than having a party for the ages! With the tent, employees, and grads all decked out in every hue-of-blue you can imagine, we tore the roof off! Dinner, dancing, and prizes… if you weren't there, you definitely missed out!
If you haven't already committed to being at next year's Next-10 Level-Up… what are you waiting for? We'll be there and want YOU to be too!
Posted by PSI Seminars - 08/04/18 at 03:08:00 pm
Wellness from Within
"The only thing we control is our thinking… Your thinking controls everything." ~Tim O'Kelley, PSI Facilitator
Where does health and wellness come from?
If you want to live in perfect health, it starts from the inside out! On a recent episode of the PSI Seminars Podcast, PSI Facilitator Tim O'Kelley discusses the concept of Wellness from Within, and the simple steps you can take to improve your overall health now!
From the way you think about health and wellness, to your beliefs about yourself, to the repetitive actions you take on a daily basis, there are easy and effective shifts you can make in your life to live a life where your mind, body, and soul are in balance and harmony.
What are some of these simple steps?
Think of health and wellness as a mechanism, not the end result… being healthy isn't the goal… living a long, happy, and fulfilling life is the goal!
What are your daily habits? Something you can change right now is picking up a glass, filling it with water, and drinking it! Your body is craving water more than anything else… give it what it needs.
Are you getting enough sleep? Stress – physical and mental – does a number on the body. Take a look at your nightly routine and see where you can be better to yourself.
As in all things in your life, you are the source of the results you're creating. No one can take responsibility over your health more than you… yet you can enroll support in the process.
On the journey of achieving and maintaining perfect health, who can join you? Health and wellness is more sustainable and MORE FUN with friends and loved ones!
Click here to get access to every episode of the PSI Seminars Podcast!
Posted by PSI Seminars - 05/25/18 at 09:05:09 pm
The Gifts of Living a Life of Integrity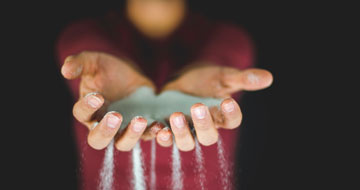 What does it really mean to be in integrity?
Integrity means way more than simply keeping your word… although doing what you say you're going to do, is the foundation, it's the habits you create for your life which really establish your integrity.
In fact, it's your integrity which binds your habits together… when you habitually do what you said you were going to do AND you do what's in the best interest of yourself and the people you love, you'll discover a new and easier way to create the life you want.
True integrity is when what you say, how you feel, what you think, and what you do, are all in alignment.
Thinking or feeling one way and saying or doing something different is an example of being dishonest to yourself, and therefore out of integrity.
Let's talk about keeping agreements…
Integrity is Keeping your word to yourself (life completing what you start).
Integrity is Keeping your word to others (like being on time).
Integrity binds successful habits together.
Your confidence will rise or fall in direct proportion to how you keep you word.
Integrity is about wholeness and alignment, not just about whether you keep your promises. What you say, how you feel, what you think, and what you do are in alignment; vs saying one thing and meaning something different.
Think of your integrity as a tea cup… Your cup of "integri-tea" starts full as a child. Every time we break our agreements with others and ourselves, the tea cup is cracked. Over time, our integrity level becomes lower and lower, and unfortunately, the cracks cannot be filled by other people. Since they are self-generated, only you can fix them.
The cup gets repaired and rebuilt and refilled by keeping your word, even on the small things. You do what you said you're going to do even after the feeling about wanting to do it has passed.
It's never too late to repair your cup!
© Copyright 2018 PSI Seminars - Site by JLOOP
Entries and comments feeds. Valid XHTML and CSS.