Posted by PSI Seminars - 02/07/18 at 09:02:37 am
Getting Out of Your Own Way
PSI Podcast Live Training with
PSI Seminars Area Director Gary Perez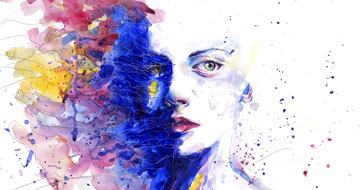 "Because of self-doubt, fear of failure, or laziness, most people usually bite off way less than they can chew."
~ Mokokoma Mokhonoana ~
Have you ever felt like you've run into a barrier when working towards achieving your next big goal?
When you have big dreams there will be big obstacles, and sometimes our own thinking is what gets in the way.
Your beliefs about yourself, other people, and the world can either support you or sabotage you on your path to success.
So when you think about what's stopping you from achieving your dreams… maybe it's not "what" is stopping you, rather "who" is stopping you… and you might be the only thing standing in your way.
What if you could get real about what's been holding you back?
It's time to get out of your own way and live a life without limits!
On this month's PSI Podcast Live Training, you'll learn from one of the greatest achievers in the industry, PSI Area Director Gary Perez!
On your path to success, there will be many obstacles. Don't let yourself be one of them.
It's not necessarily easy, yet the concept is simple! Get out of your own way.
Join Gary for this incredible opportunity on Tuesday, February 13th at 6pm (pacific)! And be sure to ask your questions in advance at www.psilive.com for a chance to have them answered on the podcast!
© Copyright 2021 PSI Seminars - Site by JLOOP
Entries and comments feeds. Valid XHTML and CSS.