Posted by PSI Seminars - 04/18/18 at 09:04:57 am
Comfort Vs Support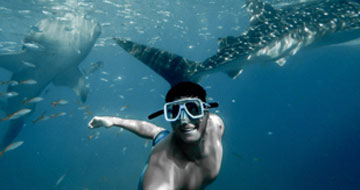 At PSI, we often use the example of "putting a shark in your tank"…
This is the story of a group of fishermen who discovered an ingenious solution to improve their results, and believe it or not, the idea can directly translate to your life too!
For many years, fishermen struggled to get their catch back to market still alive. All to often, the boats returned to harbor with the fish in their hold already dead. The fisherman attempted many different strategies to get their haul back as fresh as possible… and constantly found their product lacking…
Until one day when one of the fisherman decided to see what would happen if they placed a small shark in the tank with the fish they had caught.
To everyone's surprise, when the boat arrived at the market, the vast majority of the fish were alive and well, resulting in the finest product available!
What the fishermen learned was that even though they might lose a few fish along the way, their catch was forced to stay active, not comfortable.
In this story, the fish in the tank remain healthy because they're constantly on the move with a shark on their tail… fish who stayed still in the water died, every time.
How does this translate to your life?
You have a choice to surround yourself with people who will support you in staying comfortable, or in growing.
Often supporting someone to grow means challenging them and at times even seeing them greater than they see themselves!
On a special extended episode of the PSI Podcast, you'll hear from PSI Facilitator Courtland Warren about Building Your Dream Team and creating an inner circle of support!
Posted by PSI Seminars - 03/31/18 at 12:03:35 pm
From Struggle to Serenity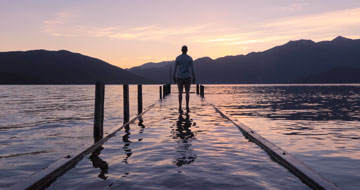 PSI Podcast Live Training with
PSI Seminars Facilitator Kathy Quinlan-Perez
When the going gets tough, the tough gets uncovered! When faced with life's challenges, what if you could see the gifts instead of focusing on the pain?
At PSI, we use the term "suffering is optional" in our Pacesetters Leadership Dynamics program. What this means is while challenge, or hardship might be inevitable, the suffering which accompanies it is not required… it's a choice. The choice lies in how you look at adversity.
On a recent episode of the PSI Podcast, facilitator Kathy Quinlan-Perez talked about discovering the hidden treasures in adversity, so you can go From Struggle to Serenity!
Something you might often hear Kathy say is "you were put on this planet to live an extraordinary life, and the only thing stopping you from living an extraordinary life is your thought process."
The way you think about the struggles in your life have a direct impact on how you recover from them… you can get stuck, or you can grow and become stronger as a result of your experience!
Everything in life is a gift, if you choose for it to be so. Get on the path of least resistance… Go From Struggle to Serenity and listen to this exciting episode of the PSI Podcast at www.psiseminarspodcast.com
Posted by PSI Seminars - 02/07/18 at 09:02:37 am
Getting Out of Your Own Way
PSI Podcast Live Training with
PSI Seminars Area Director Gary Perez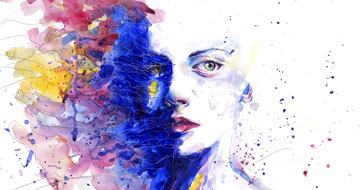 "Because of self-doubt, fear of failure, or laziness, most people usually bite off way less than they can chew."
~ Mokokoma Mokhonoana ~
Have you ever felt like you've run into a barrier when working towards achieving your next big goal?
When you have big dreams there will be big obstacles, and sometimes our own thinking is what gets in the way.
Your beliefs about yourself, other people, and the world can either support you or sabotage you on your path to success.
So when you think about what's stopping you from achieving your dreams… maybe it's not "what" is stopping you, rather "who" is stopping you… and you might be the only thing standing in your way.
What if you could get real about what's been holding you back?
It's time to get out of your own way and live a life without limits!
On this month's PSI Podcast Live Training, you'll learn from one of the greatest achievers in the industry, PSI Area Director Gary Perez!
On your path to success, there will be many obstacles. Don't let yourself be one of them.
It's not necessarily easy, yet the concept is simple! Get out of your own way.
Join Gary for this incredible opportunity on Tuesday, February 13th at 6pm (pacific)! And be sure to ask your questions in advance at www.psilive.com for a chance to have them answered on the podcast!
© Copyright 2018 PSI Seminars - Site by JLOOP
Entries and comments feeds. Valid XHTML and CSS.